Blockchains and related distributed ledger technologies are fast evolving technologies with huge potential to disrupt many sectors across business, government and society. The concept of a blockchain was first introduced as the technical backbone of the digital currency Bitcoin, but is fast evolving into mainstream applications far beyond its initial purpose. Today, blockchain technology is showing great potential to disrupt industries including finance, healthcare, supply chain management, legal, asset ownership, and many more.
Want to learn more about blockchain technology?
On this topic page you can find many relevant articles and case studies on subjects such as blockchains, crypto currencies, Bitcoin,  Ethereum, other distributed ledger technologies and how these technologies are used in practice.
Bernard Marr has worked with many of the world's leading businesses and government organisations helping them understand the potential of blockchain technology. Get in touch if you would like to explore consulting engagements or in-house training programmes on any of these topics.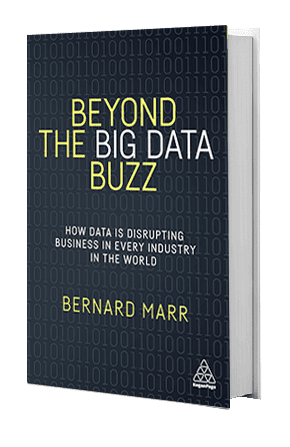 Sign up to Stay in Touch!
Bernard Marr is a world-renowned futurist, influencer and thought leader in the fields of business and technology, with a passion for using technology for the good of humanity.
He is a multi-award-winning and internationally best-selling author of over 20 books, writes a regular column for Forbes and advises and works with many of the world's best-known organisations.
He has a combined following of 4 million people across his social media channels and newsletters and was ranked by LinkedIn as one of the top 5 business influencers in the world.