Essex Police: Creating A Strategic 'Plan on a Page' To Manage Performance
Essex Police is one of the United Kingdom's largest non-metropolitan police forces responsible for policing the county of Essex, in the east of England. With almost 6,000 employees serving an estimated population of 1.72 million, Essex Police operates across an area of 1,405 square miles, which borders the counties of Suffolk, Cambridgeshire, Hertfordshire and Kent as well as four London boroughs.
A new approach to performance management When Essex Police decided to build and implement a strategic performance management system, its approach to enterprise performance management was very much shaped by the target-setting demands of central Government.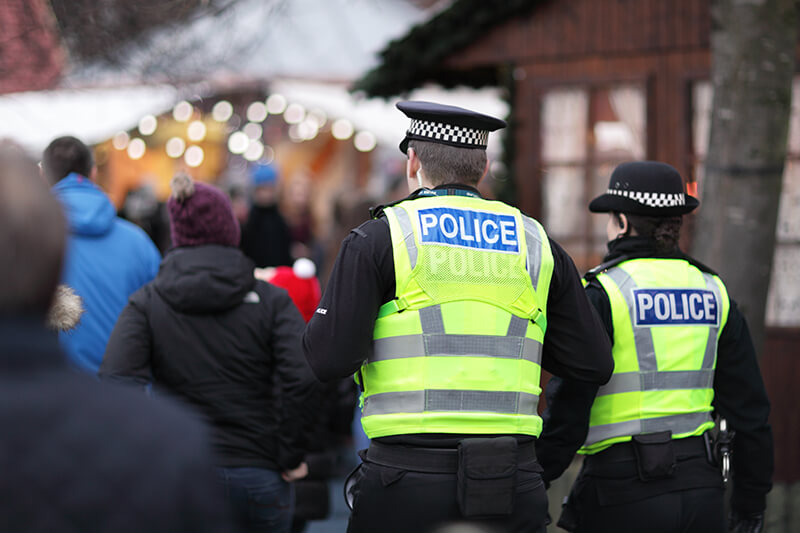 Chief Constable of Essex Police, Stephen Kavanagh, led the development efforts and was looking for a framework that could bring simplicity to the understanding of what is a very complex landscape. The aim was to create a performance framework that could help communicate to the various stakeholders what Essex Police aims to achieve as an organization, reduce bureaucracy and collect less but more meaningful performance data.
Creating the 'Plan on a Page'
Essex Police commissioned me to help develop a strategic plan and implementation framework for the force. Developing the Plan on a Page (which is shown below) began with conducting a series of one-to-one interviews with the Chief Constable and other chief officers and senior managers. The interviews fleshed out what the senior team perceived as the key challenges facing the force and what they needed to be good at in order to deliver to citizen-facing expectations. Following the interviews, a number of workshops were held to discuss and, importantly, agreed the final set of strategic goals.
The senior team of Essex Police identified four priority areas, which appear on the Strategy Map: prevention and reduction of crime and harm; solving crime and bringing offenders to justice; deliver quality services and improving customer satisfaction, which together support a Mission to: Uphold the law, respond to calls for assistance, and protect people from harm.
The green layer of the performance framework outlines the operational and internal business priorities for the force, things like:
• Understanding the policing needs and responding to demand proactively
• Enabling public contact and effective communication, engaging with and listening to the public
• Collaborating effectively with partners.
Alongside the green layer is a purple layer that focuses on delivering value for money and improving efficiency and productivity, which contains goals such as:
• Deliver savings targets
• Make best use of our resources and always understand costs.
The underpinning layer and therefore the foundation of success includes goals around valuing people, creating the right culture and behaviours, h3 leadership as well as living the values.
The vital role of communication
The senior team of Essex Police realized from the outset that if they were to successfully secure buy-in to this new approach to performance management and measurement it would require a comprehensive communication strategy. Early on, we conducted workshops with senior managers explaining the principles of best practice on performance management.
The communication strategy also included road-shows for operational staff and front-line officers from each discipline: neighbourhood, public order, firearm officers, etc. This provided them with an opportunity to contribute to the strategic performance conversations and even ask direct questions to the Chief Constable, who personally led the communication effort.
Communication was important, Mark Gilmartin, Director of the Essex Police and Kent Police Support Service, explains, because within most UK Police Forces (also true in many other countries) there is a not insubstantial amount of cynicism, especially when it comes to anything to do with performance management and measurement. "For many Police officers and staff there's a response of, "been here before, done it and nothing changed," he says, stressing that the continued push from the top and continued communications has helped reduce that resistance significantly.
Gilmartin continues that this was especially important right now as UK Police Forces are wrestling with managing with self-generated and externally imposed targets. Therefore, it was important to get buy-in to and alignment throughout the organization as to how the force could deliver efficiency gains without compromising, and indeed improving on customer-facing performance (external and internal). "The Plan on a Page is helping us to achieve that difficult balancing act," he says.
Another important step was the development of fewer but more meaningful key performance indicators for the force, you can read more about his here.
Ideas and insights you can steal
Essex Police was able to simplify its approach to performance management by clearly communicating the strategic performance goals in a one-page plan. The way the map was developed as well as communication strategy following the initial draft made sure everyone was engaged in the process and maximum buy-in was achieved. Every organisation should create simple one-page performance frameworks that help to communicate and engage people in what matters the most.
Sign up to Stay in Touch!
Bernard Marr is a world-renowned futurist, influencer and thought leader in the fields of business and technology, with a passion for using technology for the good of humanity.
He is a multi-award-winning and internationally best-selling author of over 20 books, writes a regular column for Forbes and advises and works with many of the world's best-known organisations.
He has a combined following of 4 million people across his social media channels and newsletters and was ranked by LinkedIn as one of the top 5 business influencers in the world.