What Apple's Vision Pro Headset Tells Us About The Future of the Internet
As you probably already know, Apple unveiled its widely-anticipated new spatial computing headset at the World Wide Developer Conference (WWDC) 2023 on June 5.
This new device seamlessly merges augmented and mixed realities to redefine how we interact with technology. Users can maneuver through its user interface with a blink, gesture, or voice command — and this groundbreaking technology propels us into an era where digital immersion is not just imagined, but experienced.
Let's take a look at some of the highlights and explore how the Vision Pro is ushering in the world of the future internet.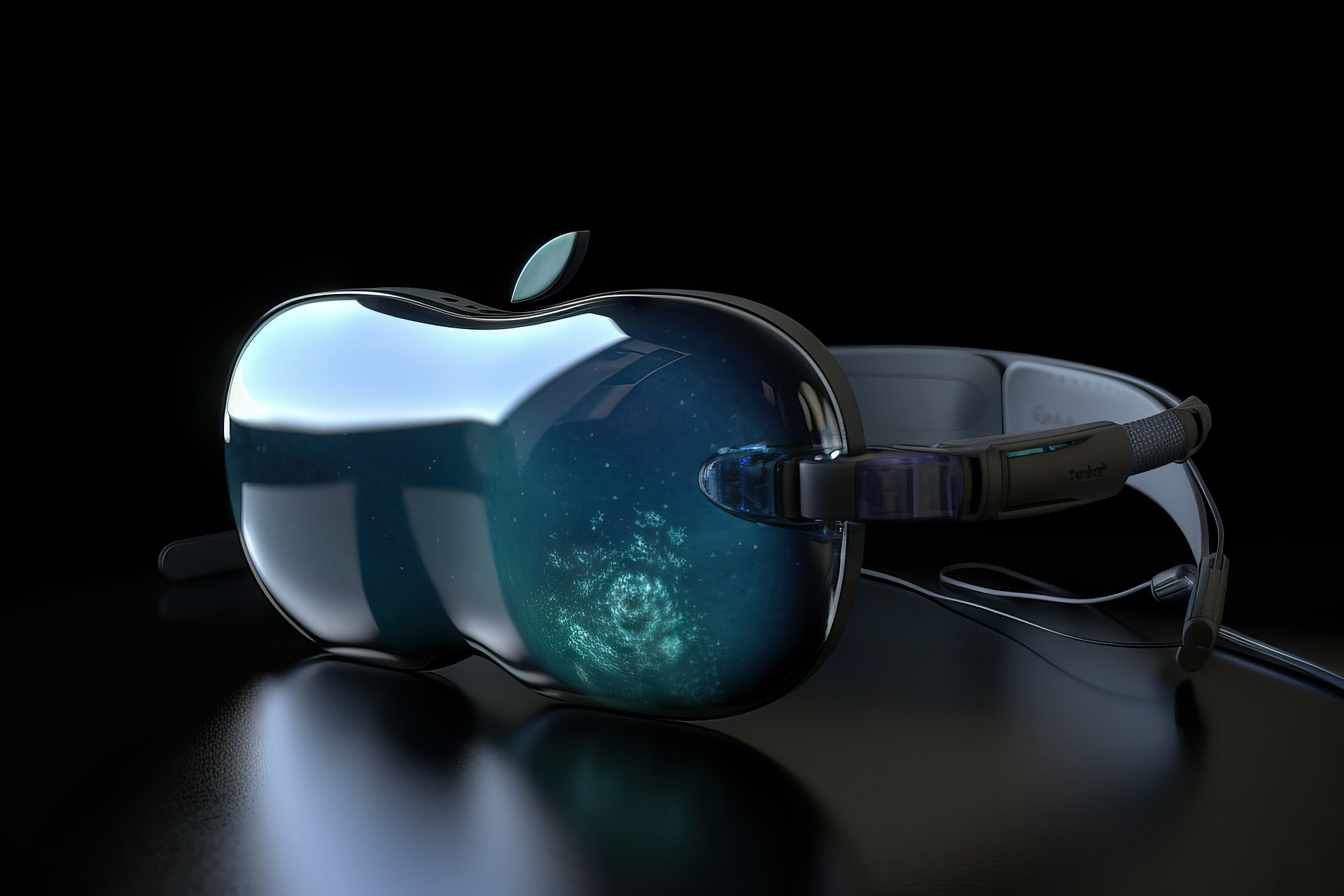 The Biggest Highlights of the Apple Vision Pro
With the Vision Pro, Apple is defining a new category called spatial computing, which represents a radical shift in the way we interact with technology. Spatial computing moves away from traditional screen-based interfaces toward more immersive experiences.
One of the most interesting things about the Apple Vision Pro device is that it combines augmented reality (AR) and mixed reality, so you don't have to block out the real world the way you do with traditional VR headsets. Instead, the spatial computing interface enhances the real world by combining aspects of AI, human-computer interaction, and computer vision to create applications that can understand and interact with the space around them.
Vision OS, Apple's first-ever spatial operating system, offers a user interface navigated by your eyes, hands, and voice, making digital interaction more immersive and intuitive.
Here are some additional features of the Apple Vision Pro:
The device includes Apple's first-ever 3D camera. Users can capture photos and videos with unprecedented depth with this state-of-the-art camera, and memories can be re-lived as if you're right back in the moment.
Apple Vision Pro is not an isolating experience. Users can interact with others in the room while using the device, providing a seamless blend of digital and physical environments.
The headset delivers an immersive audio-visual experience, with a cinema-like screen that adjusts to your space and spatial audio that surrounds the user, enhancing engagement with movies, games, and more.
The interface facilitates the creation of personalized workspaces, with apps, browser windows, and texts optimized for easy reading and interaction at a fantastic scale.
The Apple Vision Pro features a sleek, compact hardware design. Crafted from a single piece of three-dimensionally formed laminated glass, it has a lightweight aluminum alloy frame and a modular system for adjustable fitting.
3D mapping and advanced machine learning enable the Vision Pro to represent users realistically in video calls, making conversations more natural and expressive. This means the people you speak with over Facetime can see your eyes and full facial expressions rather than seeing you in a headset.
The device is equipped with an innovative dual-chip design (M2 for performance, R1 for sensor data processing), so it can deliver real-time experiences with virtually no lag.
For more information, check out Apple's promotional video for the Vision Pro, which gives you a clear picture of what it's like to use this innovative new device.
The Vision Pro's Impact on Internet Evolution
As we embrace the digital age's rapid evolution, the Apple Vision Pro's capabilities reveal compelling insights about the direction of the future internet. With Vision Pro, you don't just see the internet — you experience it. It's a space you live in, not merely a tool you use.
This new depth of online engagement has profound implications for the future of work, education, entertainment, and social interaction. The internet, as powered by Vision Pro's spatial computing, will transition from being a tool we use to a space we inhabit, where our actions have real-time effects in a spatially-aware digital environment. This immersive and interactive future is what Apple Vision Pro promises, and the internet as we know it stands on the precipice of an exciting revolution.
The visionOS operating system and the new headset also pave the way for Apple to develop lightweight, cheaper AR glasses that make immersive technology more inviting and accessible for the everyday consumer. Headsets and XR glasses may even replace our phones in the future.
To stay on top of the latest on new and emerging business and tech trends, make sure to subscribe to my newsletter, follow me on Twitter, LinkedIn, and YouTube, and check out my books Future Skills: The 20 Skills and Competencies Everyone Needs to Succeed in a Digital World and The Future Internet: How the Metaverse, Web 3.0, and Blockchain Will Transform Business and Society.
Sign up to Stay in Touch!
Bernard Marr is a world-renowned futurist, influencer and thought leader in the fields of business and technology, with a passion for using technology for the good of humanity.
He is a multi-award-winning and internationally best-selling author of over 20 books, writes a regular column for Forbes and advises and works with many of the world's best-known organisations.
He has a combined following of 4 million people across his social media channels and newsletters and was ranked by LinkedIn as one of the top 5 business influencers in the world.