Bernard Marr is a highly experienced instructor who has designed and delivered internal training courses on business and tech trends for many of the world's leading companies and government organisations.
His previous training clients include the UN, the European Parliament, ICAEW, the Irish Management Institute, Oxford University, Vodafone, the Ministry of Defense, Cambridge University, T-Mobile, Siemens, Mars, Jaguar Land Rover, General Dynamics, the College of Policing, Toyota, and many more.
Bernard is available for in-person and virtual training programs.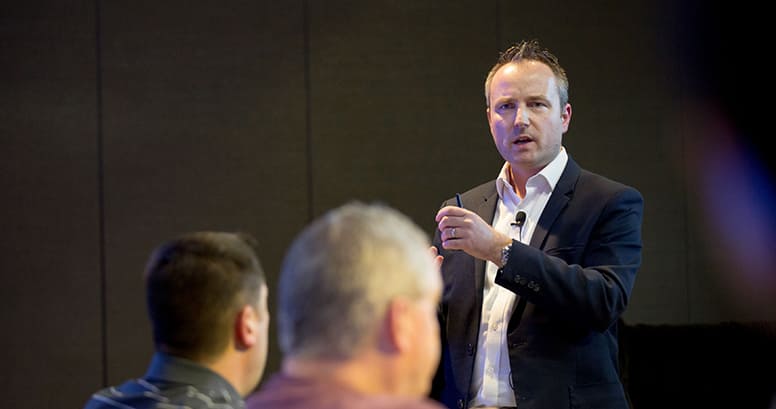 Why You Should Book Bernard Marr as Your Next Trainer
Expertise
Bernard Marr is one of the world's most highly respected experts on future technology trends, business performance, digital transformation, and the intelligent use of data and AI in business.
He is a bestselling author of over 20 books and is a major social media influencer with an audience of over 2 million social media followers and 1 million newsletter subscribers.
Collaboration And Customization
Bernard develops strong relationships with clients and always customizes the length, structure, and content of training programs to meet the organization's goals.
He can personalize training content specifically to your industry, deliver the course in a format that works for you (including virtual options) and address the unique training needs of your audience members.
Storytelling And Real-World Examples
Because of his extensive experience working with many of the world's best-known companies and governments, Bernard is always on top of the latest tech and business trends.
He includes real-world, relevant examples and storytelling in every talk, so even the most complicated topics are accessible to any audience.
High Production Quality for Virtual Training
Bernard regularly delivers virtual training programs from his home studio, and has a professional technical setup that includes lighting, sound, and a high-quality camera.
He has delivered training programs and keynote speeches to virtual audiences of tens of thousands.
Suggested Training Topics
Bernard can deliver training programs on any of the topics in his books and on this website. Here are some examples of in-house courses Bernard has delivered for previous clients:
Future Tech Trends in Your Industry and How to Prepare for Them
Measuring What Matters – Metrics and KPIs in Your Business
What Is AI, and How Will It Transform Your Industry?
OKRs – How to Manage Your Performance Like Google
What Is Big Data, and How Will It Transform Your Industry?
Using Scorecards and Dashboards in Your Organization
Book Bernard as the trainer for your organization's next internal event or conference, and gain a competitive edge over other companies.
To discuss your needs in more detail, please contact Bernard here.
Sign up to Stay in Touch!
Bernard Marr is a world-renowned futurist, influencer and thought leader in the fields of business and technology, with a passion for using technology for the good of humanity.
He is a multi-award-winning and internationally best-selling author of over 20 books, writes a regular column for Forbes and advises and works with many of the world's best-known organisations.
He has a combined following of 4 million people across his social media channels and newsletters and was ranked by LinkedIn as one of the top 5 business influencers in the world.