Bernard Marr is a very experienced trainer who has designed and delivered customised in-house training for many of the world's leading companies and government organisations. He can customise the content specifically to your industry, deliver the course in a format that works for you and address the unique training needs in your organization.
Below, you can find some examples of in-house courses Bernard has delivered for organizations including the Ministry of Defense, T-Mobile, the European Parliament, Vodafone, and many others. Bernard can create courses on any of the topics discussed on this website.
Future tech trends in your industry and how to prepare for them
This course covers the key tech trends relevant for your industry and organisation. It usually looks at technology like artificial intelligence, Internet of Things (IoT), blockchain, big data, machine learning, augmented and virtual reality, robotics, etc., and discusses the impact of the 4th industrial revolution in your industry.
Measuring what matters – metrics and KPIs in your business
In this course, Bernard outlines the importance of good metrics and KPIs in organizations and how to develop and use them to improve decision-making and business performance. He covers the key pitfalls and best practice techniques, tools and templates to create a small set of relevant and meaningful business indicators for your business.
What is AI and how will it transform your industry
Artificial Intelligence (AI) is the most transformative technology we have available today. AI will have a huge impact on any business, in any industry. In this course, Bernard explains, in very simple terms, what AI is and then explores the implications of AI for your industry.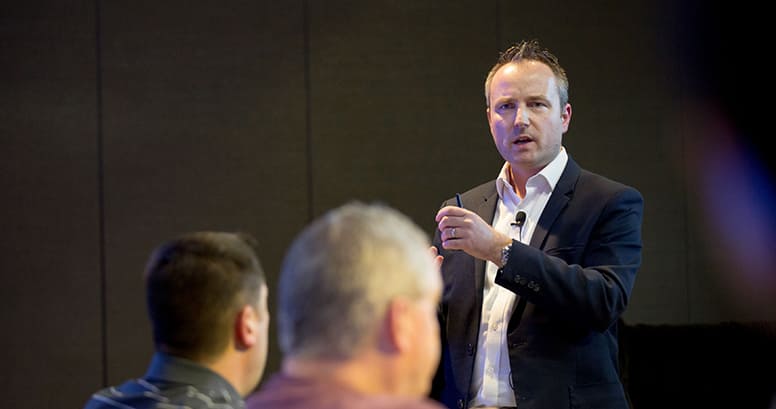 OKRs – How to manage your performance like Google
Many of today's most successful organisations – the likes of Google, Spotify, Bill & Melinda Gates Foundation, Facebook, Amazon, and Samsung – use the OKR approach to manage performance. Short for Objectives and Key Results, OKRs help companies agree on goals and then manage and monitor the delivery of those goals. In this course, Bernard outlines why OKRs work and the tools you need to make them work in your organisation.
What is Big Data and how will it transform your industry
Big data is the fuel for the 4th industrial revolution. Data has become on of the most valuable business assets for any business. In this course, Bernard explores the importance of data and how to use data effectively to improve all aspects of business performance.
Using scorecards and dashboards in your organization
Most organsations are drowning in data while thirsting for insights. In this course, Bernard covers how to communicate and visualse data effectively and how to avoid the pitfalls most companies fall into when they end up reporting 'everything that walks and moves, and mothering that matters'.
Bernard would be happy to deliver a training course on any of the topics featured on this website. To discuss your training needs in more details, please contact Bernard here.
To discuss in more details, please contact Bernard here.
Stay up-to-date
Get updates straight to your inbox
Join my 1 million newsletter subscribers
Never miss any new content